Bordeaux, or Sleeping Beauty as it is affectionately known, is classed as a City of Art and History and boasts remarkably rich architecture, which has recently been added to UNESCO's world heritage list.
There are numerous ways of touring the city, with or without a guide such as in a carriage, by boat, by taxi or in a tourist train, tramway or bicycle.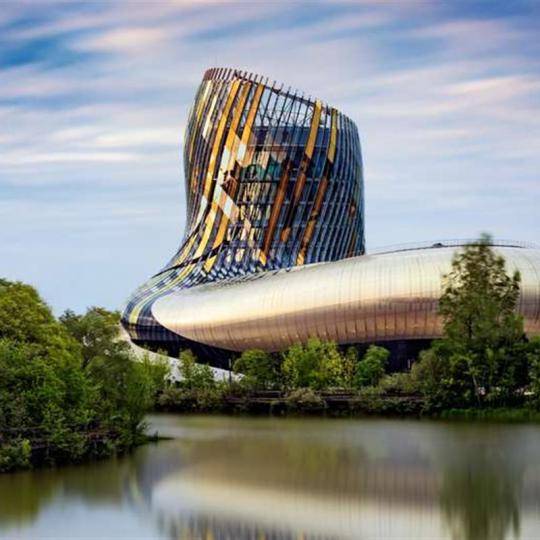 Discover Bordeaux
The city is listed as a world heritage site by UNESCO.
Wander along the quays with wonderful, typically French fronts. Go for a stroll through the districts of the historic town centre, where Saint-Pierre quarter and its pedestrian streets and houses date from the 18th century.
Les Chartrons quarter, is a former wine trading centre that was built in the 14th century. There you can marvel at the beautiful Louis XV and Louis XVI-style homes along the streets. The area is now home to several art and craft workshops: cabinetmakers, gilders, wood sculptors, antique dealers, second hand traders, art galleries and more.
St André cathedral and the basilicas of St Seurin and St Michel are important steps on Santiago de Compostela pilgrimage route.
Pey Berland Tower, the big belfry of the 13th-century former town hall, and the Cailhau gate offers a panoramic view of the city. You can visit the interior of the Grand Théâtre and also explore the remains of the Palais Gallien amphitheatre and Palais Rohan, the current town hall.
Museums, art and culture in Bordeaux
A rich and wide array
The museum of fine arts in the garden of the Bordeaux city hall
Aquitaine museum covers prehistory to the present day
The decorative arts museum features furniture collections, ceramics, goldware, faiences and more.
The national customs museum; the wine and trade museums in Les Chartrons featuring label collections, bottling scenes, etc.
The National Jean Moulin Centre is a World War II museum
The CAPC is a contemporary art museum in Bordeaux
Bordeaux Tourist Office
12 cours du XXX Juillet
33080 Bordeaux Cedex
Tel: 05 56 00 66 00