In Aquitaine, the Vignobles et chais en Bordelais » and the Wine Route invites you to discover the region's big estates and small wine-growing villages.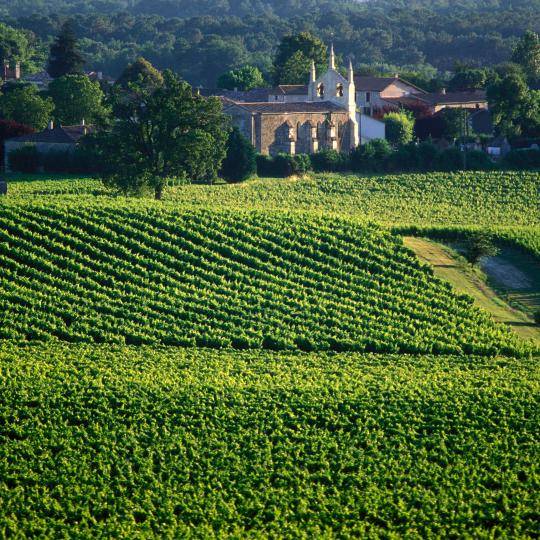 Châteaux tour
You will feel like you are in another world when you take a tour of the châteaux, manors and mansions, go on a wine tasting excursion, discover the history of vineyards and different grape varieties, or outings along the foot trails of the Médoc.
Head off to discover the legendary estates that built the reputation of the great wines: Bergerac, Bordeaux, Buzet-en-Albret, Chalosse-Tursan, Duras, Entre-deux-Mers, Grave-Sauternais, Haute-Gironde, Irouléguy, Jurançon, Madiran, Marmandais, Médoc and the Libourne area are all staing posts on your Epicurean venture along the Wine Route.
Saint Émilion "city of art and History", with its monolithic church and countless underground galleries. Pauillac and Lafite-RothschildChâteau, Bergerac, the blue-hued Arsac château, Margaux château, the Château de la Rivière in Fronsac.
Package including accommodation
in your 4-star hotel
During your tour, meet cellar masters, producers and wine growers and immerse yourself in the timeless world of wine.
The Maison du Tourisme et du Vin de Pauillac runs guided tours of Aquitaine vineyards. When the weather gets fine, life in the chais and châteaux of Gironde is enlivened by many summer festivities: events, music concerts, themed evenings and night-time tours.
In addition to the variety of circuits available, there are alternative ways to discover the region: visit the Bordeaux area in a front-wheel drive vehicle, fly over the vineyards in a hot air balloon, horse treks or quad bike circuits – there is a whole range of activities and leisure pursuits.
The hotel also offers all-inclusive packages covering tours of the châteaux and vineyards in Aquitaine. The schedule can include golf, body treatments or cooking classes.